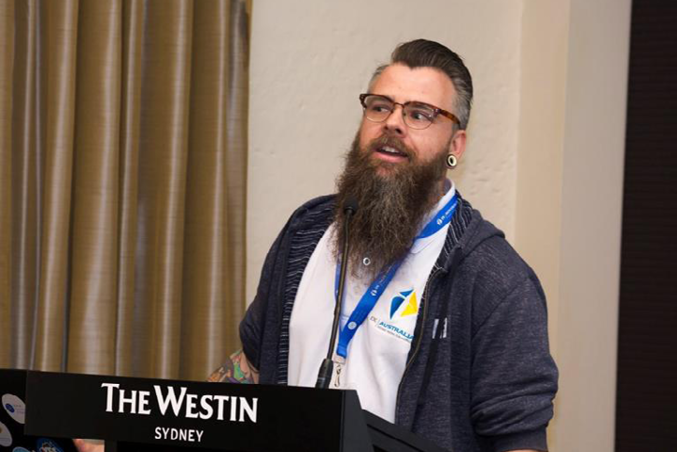 We were thrilled to see a huge turn out of IAA Members at The Westin in Sydney for this year's AGM.
In his opening remarks Chair Joe Wooller said, "We have completed a significant amount of work on our Governance and Charter this year- this work is now 90% complete and we look forward to implementing the changes in 2019."
Secretary's Report
Nathan confirmed a special resolution was passed to update the Rules, in order to increase the efficiency of the Board and consistency of our terms, among other changes.
The rule changes will now be lodged with the Department of Commerce before they take effect. You can download a copy of the changes here.
The Board is set for a facelift with several key members retiring at the end of their term.
Chair and Technical Manager Joe Wooller will step down from the board. Joe's wealth of knowledge and technical expertise amassed over many years at the Association will not be lost as he continues in his role as Technical Manager of IX Australia. We are extremely grateful to Joe for taking on the role of Chair and the work he has put in to date.
Having served a number of terms over the lifetime of the Association, Shane Short will also be retiring from the Board. Thanks to Shane for all his contributions over the years – we know he will continue to be one of our most engaged members.
Thanks also to Ian Chiu who will be retiring from the Board at the conclusion of his term.
With so many changes at the Board level it provides a great opportunity for fresh leadership and insight from new members.
This election has seen a high number of nominees – with 5 members nominating for each of the two professional seats and three corporate seats.
Nominees were asked to pitch their suitability to the roles (check out the 26min mark in the video here).
Treasurer's Report
David reported on the good news: even by making services cheaper for members we have still seen an increase in revenue for 2018.
We need to retain a cash safety net for "when something goes bang" as David put it and equipment is still our major cost, especially the 100G ring upgrade.
The New Zealand Internet Exchange (NZIX) has almost completed their loan repayment for the establishment of their exchange.
Members can request a copy of the financials via email.
Technical Report
Joe reported on the National Network of POPs and the planned upgrade to 100G ports in the same locations. Members can order these now via the Portal
For those keen on the statistics, Joe presented the visuals for IX and traffic growth chart. You can download a copy of the slides here.
Joe discussed the cost benefits of fibre in the hole. Tests are currently being run, but Joe is open to ideas about where members would like to see this capability go.
And then the votes were cast…!
Welcome to our New Board Members:
Professional Representatives:
Matthew Moyle-Croft
Jason Dale
Corporate Representatives:
Cameron Ferdinands, representing Superloop
David Allen, representing Virtutel Pty Ltd – Welcome back David!
David Brown, representing NextHop Pty Ltd – DB is a current board member and Treasurer
The new Board will elect the office bearers at their first meeting in early September.
Thanks to everyone who turned out in Sydney on Wednesday – we look forward to seeing what innovative ideas our new Board can put into place over the next 12 months.
If you missed the AGM you can watch all the action from the comfort of your swivel chair… Watch Now