Juniper Presentation "Let's Build The Best"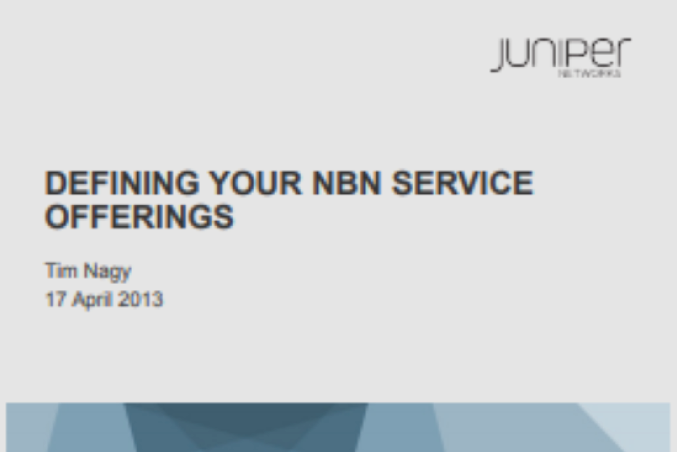 Tim Nagy from Juniper Networks presented a talk at the WAIA special meeting on "Defining your NBN Service Offerings" following the WAIA Special General Meeting held in April.
Tim's talk was very technically focused around the overview NBN Connectivity mechanics. His presentation stepped through choosing a subscriber termination type, automating subscriber connections and sample BNG builds compatible with NBN. Tim also covered advanced topics such as CoS and billing integration.
"Many members who attended found that Tim's presentation to be very technically informative and brought awareness of integral service provider NBN components," said WAIA Executive member Pawel Mrugalski.
Tim's talk focused on the technologies around the NBN services and showcased a number of Juniper product technologies that will meet the required applications needed to enable carrier services within the NBN.
Juniper presented a door prize a lucky few winners with a SRX100 Juniper router.
WAIA would like to thank Juniper and Vizstone on the presentation and their continued support of the Association.
A copy of the presentation can be downloaded here
Defining Your NBN Service Offerings