Making a difference for women in the Internet industry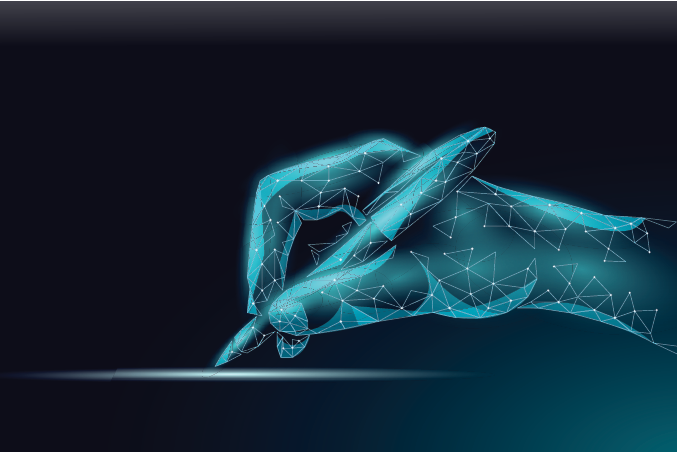 If you have ever googled 'women, internet industry, Australia' you would know that the search really returns nothing significant or useful about women working in the Internet industry within Australia. Looking at our member cohort as a guide, our current membership is approximately 90% male! Whilst we certainly value our members, it is alarming to see how under-represented women are in our industry.
If the history books can tell us one thing about women and the Internet, it is that they have played an integral part in creating the world wide web that we use today – Ada Lovelace, Grace Hopper, Hedy Lamarr, Joyce Reynolds, Radia Perlman – to name a few. In our own backyard, we have some great female leaders. One in particular is our incredible CEO, Narelle Clark.
Narelle once told us during a team meeting about a job she had in the early days of her career. While she worked in this role, she had just had another child and upon her return was made to feel that she had to choose between being a mother or working full-time. There was no in-between option offered. Thankfully, she had a good friend who knew of her technical skills and offered her a life-changing opportunity to work part-time supporting the fledgling Internet network for UTS and in turn the whole of AARNet's NSW network, hosting all the educational facilities connected to the Internet at the time (not to mention a few banks and others – remember this was virtually the only Internet in Australia at the time!). Moving from the biomedical lab to network engineer to becoming a prominent Internet industry expert, Narelle has often been the only woman in the room. Those early Internet days in the university context – where she observes there were plenty of technical women – set her up well for an exciting and fulfilling career. It ignited a passion that is within her, and within many of us in the industry today.
So we asked ourselves, 'how do we make a difference?' and 'how can we be advocates for positive change and bring more women into our industry?'. Our solution is the IAASysters program.
IAASysters is based on the international systers@ietf and ISOC fellowship programs and is designed to support women in their Internet industry careers. The program runs across 3 days and is comprised of a one-day workshop and a 2-day industry conference.
The IAASysters Workshop is a day to focus on personal and professional growth. Attendees have the opportunity to hear from Internet expert – our CEO – Narelle Clark and talented career coach, Cheryl Alderman, who will take them through a high-energy career planning session. They'll learn to know their worth, build their self-confidence and plan their future career. We also host different speakers year-on-year but continue to focus on building presentation and other skills and helping the Systers create their professional network.
What's that famous line? 'But wait, there's more …' this program also offers sponsored attendees the opportunity to attend the biggest annual 2-day conference in the Internet industry calendar. Not only will this enhance the attendees' technical understanding and skills, but it will help them grow their professional network by meeting other professionals in the industry. How incredible is this program?!
If you know anyone that would benefit greatly from IAASysters, let them know about it and encourage them to apply before applications close on Friday 28 April 2023, 5.00pm AEST.
Better still, if your organisation would like to join us and make a difference to women in the industry, we have a range of sponsorship options. The Gold and Silver packages include the opportunity to send 2 of your wonderful women across to make the most of this program.
In true IAA style, we work for the benefit of the Internet and the people who build and operate it; this includes supporting the incredible women who have always been and continue to be part of the Internet fabric, and running the IAASysters program is just the beginning!