Brace yourself … seasonal hazards ahead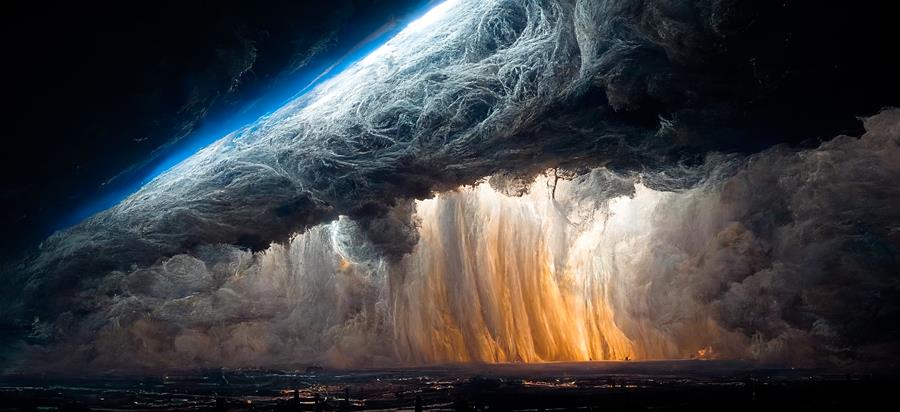 Hoping for a nice, quiet summer for a change? Then the latest seasonal weather outlook is not for you! Once again it's forecast that adverse weather events are likely to cause major disruption across Australia.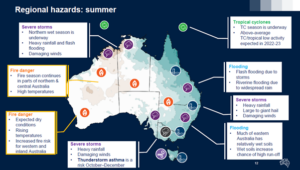 IAA CEO, Narelle Clark, attended a meeting of the Communications Sector Group where Bureau of Meteorology senior climatologist Greg Browning presented Australia's seasonal outlook for December 2022 to April 2023. The Bureau warns that while severe weather can occur at any time of the year, October through to April is the peak time for flooding, tropical cyclones, heatwaves, bushfires and severe thunderstorms. Indeed, that's what lies ahead for us according to Greg's snapshot of what we can expect.   
Here's a few points:   
La Niña is likely to finish sooner than usual, meaning fewer heavy-rain events than last year in the east. However, eastern Australia's soils and water catchments are still very full, so if there is any heavy rain, it will likely still result in flooding.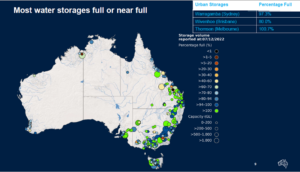 With all the extra rain we've seen, a lot of plant growth has occurred. As things dry up over summer, there is a strong risk of grass fires in the central-west region of NSW, in southern QLD and in north-western VIC (and probably SA too).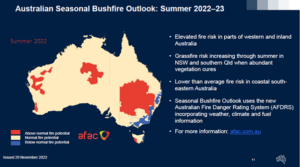 WA is going to have a long, hot summer, with a higher than usual rate of hot days, meaning a high likelihood of bushfires.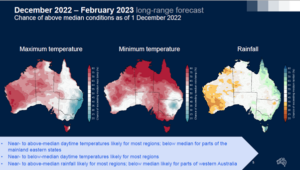 Cyclone season is likely to start early (in December), and indications are that those cyclones will be strong.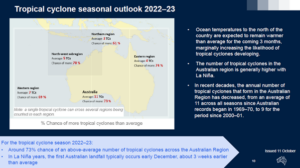 What does this mean for the telco/internet sector?  
We expect there to be no let-up in the level of disruption to services due to weather and bushfires. As such, it is important that organisations make sure their regional teams are geared up for rapid repairs in difficult locations, energy supply back-ups are primed and ready, and all those redundant routes are in place. It's likely none of them will be redundant in the unnecessary sense of the word!  
Click here to see the slides from Greg Browning's presentation. The nerds among you will enjoy the pretty graphs despite the unwelcome news😉
At IAA, we aim to help our members and the Internet industry mitigate communications vulnerabilities resulting from internal and external factors. We do this by sharing information about potential risks, paving the way for best practice to be developed and so reducing the impact on your organisation.   
We extend our thanks to Greg Browning and the Bureau of Meteorology for permitting us to reproduce the weather forecast content and to the Department of Infrastructure, Transport, Regional Development, Communications and the Arts, and the Communications Sector Group.