We're a modern, flexible, virtual organisation with great national and international connections. Our small team is caring, fun to work with, and we use the latest and greatest internet technology. As an internet organisation, we adopted remote and flexible working well before it was fashionable, and it's in our nature.
Working with us, you'll get respect and a great opportunity to grow in an industry that is genuinely critical to Australian society. We'll support your ongoing learning, with generous leave provisions, and provide a workplace where you can thrive and develop in an organisation that sets the standard for internet delivery.
IAA welcomes people from diverse cultural and language backgrounds, and works to support those with disability in the workplace. We'll respect your life experience and what makes you unique.
Accounts and Admin Assistant
The Role
We are looking for an excellent accounts administrator with the skills to work autonomously. The main purpose of this role is to administer accounts receivable and payable transactions and process routine member administration. Based in Perth, you will be predominately working from home with weekly catch ups with the team in our Osborne Park office (includes free onsite parking), for training and team building. The role is permanent part time 16-22 per week (0.4-0.6 FTE over 5 days).
Benefits
Our family first values are exemplified by our flexibility to set your own hours, work from home as standard and free additional leave between Christmas and New Year!
Our team is caring and fun to work with.
We have a generous professional development budget to help you grow.
We're a modern, virtual organisation with great national and international connections.
Key responsibilities
Process daily bank statements, allocating receipts and payments accurately and completing the bank reconciliation
Raising, issuing and processing a high volume of invoices (AP and AR) in an efficient and timely manner
Proactively follow up invoices and progress claims for payment, ensuring payment is received by due date
Accurately maintain all accounts receivable and payable records and reports
Delivering exceptional customer service to our internal and external stakeholders
Review contract documentation for accuracy on final accounts
Maintaining data in our Members portal and liaising with members as required
Maintain asset register
Additional duties as required
Requirements
A minimum of one year relevant experience
Sound knowledge with xero
Sound knowledge of Microsoft office including excel
Previous experience with Sharepoint, monday.com, slack and or zoom desirable
Excellent verbal and written communication skills
Strong computer and data entry skills
A high attention to detail, excellent time management skills, and the ability to work to deadlines
Eligibility to work in Australia on a permanent basis
Application Process
To apply, please submit your resume (max three pages) AND a cover letter (max two pages) addressing what makes you the perfect candidate for this role. Please note, applications submitted without a cover letter will not be considered.
Please note that there is no formal closing date for this opportunity. Early applications are encouraged, and suitable candidates may be shortlisted for interview as applications are received.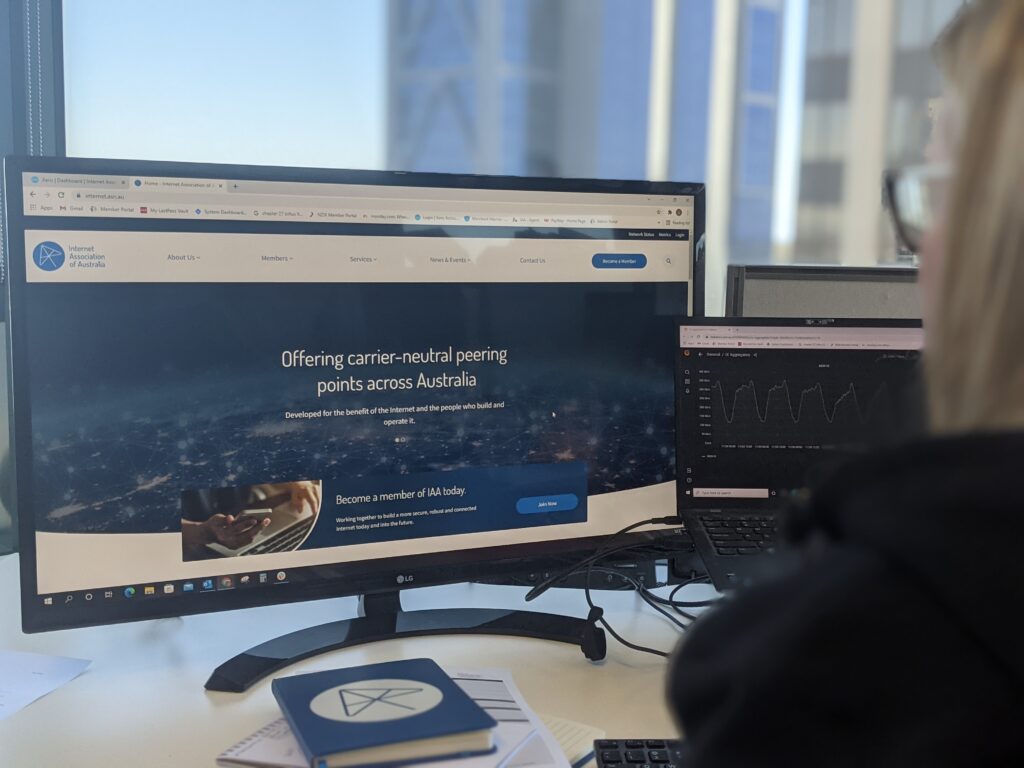 It's official. We're a great place to work!
We're proud to have been awarded Great Place to Work®-Certification for 2023-24. We wear this badge with pride, as a sign of a positive employee experience. In receiving this accreditation, we join the ranks of Cisco, Google and American Express. Great Place to Work is a globally recognised employee validation program.

Here's what some of our employees have to say:

"Excellent flexibility working from home, and ample opportunity to attend to outside of work commitments and requirements and make up the work later when it suits."

"Genuine flexibility and care from the management. Know how and understanding of the internet and internet industry. Our status and respect as a trusted player in the industry."


"As a relatively small team, everyone is very busy but still happy to help each other out. We have lots of opportunities to grow in the industry, such as participating in industry forums and conferences."

To discover more about our Great Place to Work certification click here.