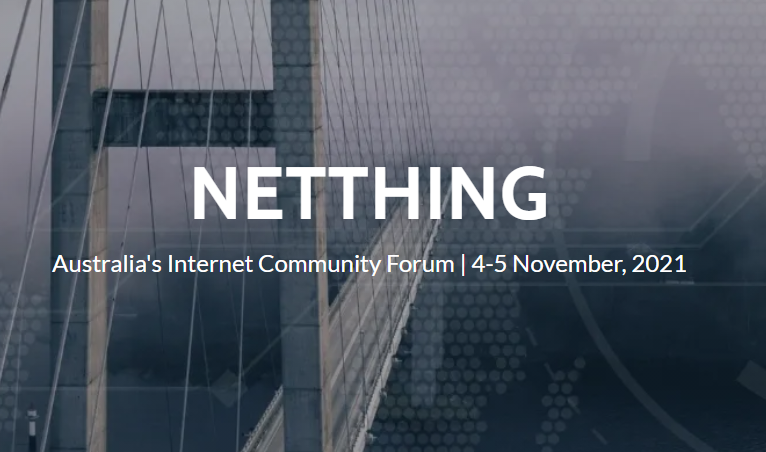 We are excited to announce that we have put forward a submission to host a roundtable discussion exploring what classifying the Internet as an essential service would entail and its wider implications for digital inclusion, minimum service level requirements and digital infrastructure investment for the upcoming NetThing Forum.   
NetThing is Australia's Internet Governance Forum, an annual two-day event bringing a diverse multidisciplinary community together for the discussion of policy issues pertaining to the Internet and technology in Australia. An open and inclusive platform, NetThing provides an opportunity to explore relevant topics, hear from a range of perspectives, and mobilise the community to collaborate on solutions.   
This event is set to take place on Thursday 4th and Friday 5th November 2021. It will focus on a metanarrative of 'Building Bridges' and encompassing NetThing's desire to span the invisible divide between stakeholder groups and bring them together in a safe and moderated environment. The four themes for this year are health, trust, inclusion and environment.    
If this is an event you are interested in, you can register now or see their website for more details.