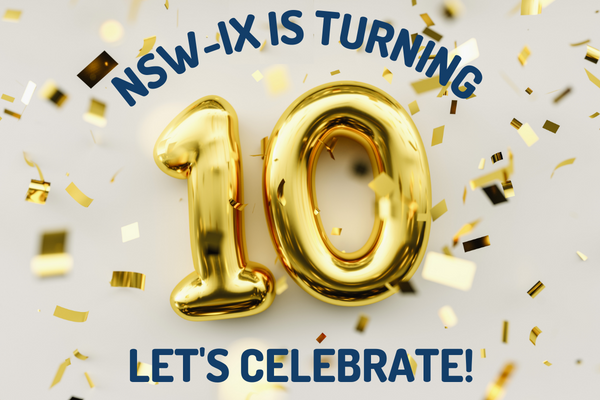 This June NSW-IX will have been in operation for 10 years!
We invite you to join our CEO, Narelle Clarke and the IAA Team and Board Members as we celebrate with drinks and canapés as the sun sets over Darling Harbour.
IAA members are welcome to invite guests. Corporate members can register themselves and an additional 7 guests, either internal or external to their organisation. Professional members are able to invite one additional guest. All registrations need to be completed via the IAA Portal by the inviting member.
Details
When: Wednesday 21 June | 5.30pm – 9.00pm AEST
Where: Helm Bar & Bistro, Sydney
Register via the IAA Portal now!