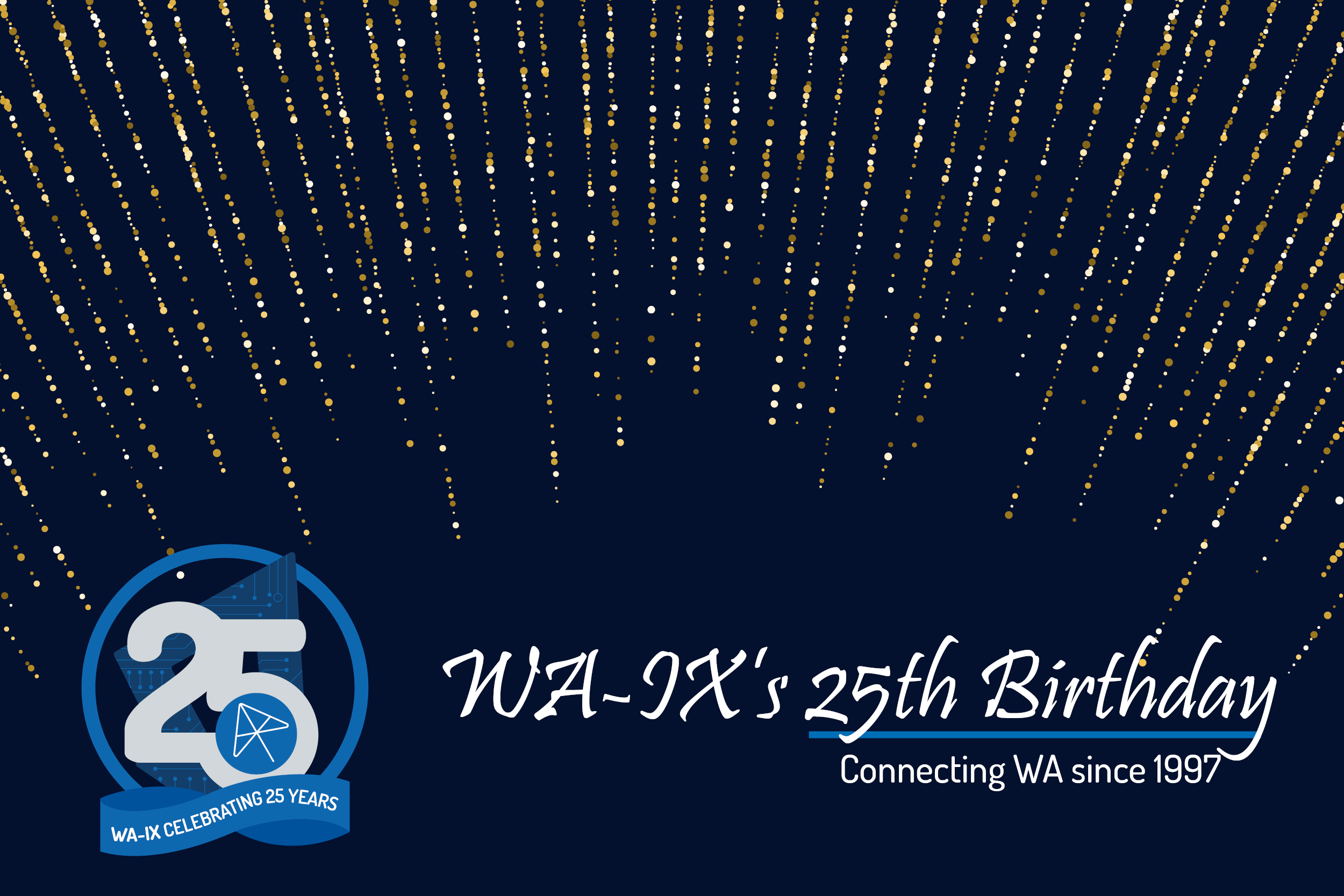 Members are invited to celebrate WA-IX's 25th Birthday!
Starting out in the basement of QV1 in Perth through collaborative efforts of several local businesses, including the donation of hardware and technical personnel, WA-IX continued to grow and improve connectivity in WA. 25 years on, WA-IX is now one of six national exchanges that continues to make Australia's Internet better.
Details
Date: Wednesday, 19 October 2022
Time: 5:00pm – 8:00pm (AWST)
Location: QV1 Conference Centre, Function Rooms, Level 2, 250 St Georges Terrace, Perth, WA 6000
If you would like to join us, please RSVP via the Member Portal or alternatively email us at events@internet.asn.au
Let's celebrate 25 years of good connectivity!
Want to celebrate with us but you're not an IAA member? Check out our membership options.