Internet Association of Australia

Annual General Meeting 2022
Another Annual General Meeting (AGM) is upon us. This year is a special AGM as we will be hosting a hybrid meeting prior to the WA-IX 25th Birthday celebration.  You'll find all the information you need right here.
Date: Wednesday, 19 October 2022
Time: 4:00pm AWST / 7:00pm AEDT
Location: QV1, 250 St Georges Terrace, Perth BC 6000
Level Two, Theatrette or via Zoom.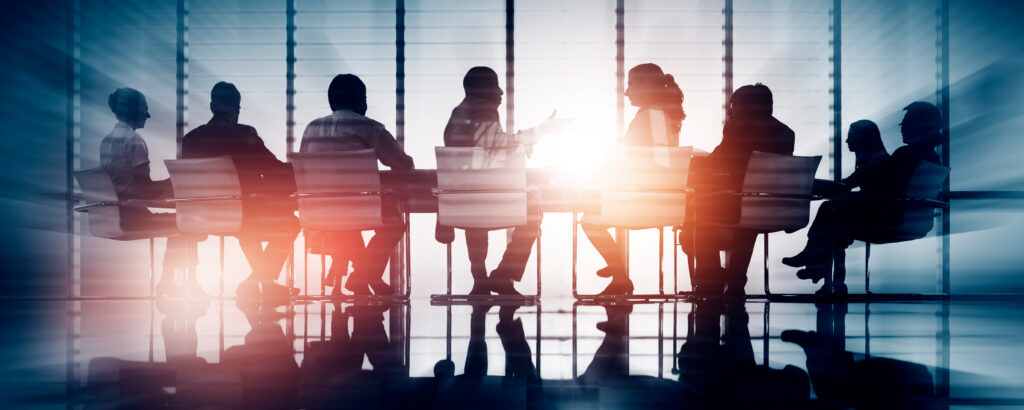 The nomination period for the Internet Association of Australia Board election has now closed. All candidate statements can be found below.
Matthew Enger, Professional Member 
I am seeking your support to continue my work on the IAA Board. I am currently the Chair of the Board and have a strong commitment to volunteering and representing the members of our great association to ensure that it remains strong and continues to build on the momentum that has been built over the several years.
I am a very active volunteer (both within the IAA as well as in my wider community through being a leader within the Scout movement) who has been very actively involved in all aspects of the IAA Board and a number committees which the IAA has been running (Finance & Governance, Tech, Policy, Membership as well as the NZIX representative). I own my own business which allows me to be flexible with time but also bring a unique prospective for the smaller members of our association to the table. The peering services the IAA provides are extremally important to the ongoing development of smaller providers being able to access content at a reasonable price and on an equal footing to the larger providers, allowing our businesses to thrive and grow in a competitive landscape. It is key that this member demographic continues to be represented at the Board level.
On top of that the IAA has become much more active in the advocacy space and is becoming an important voice representing our industry in discussions such as Data Security, Consumer Rights and the very important discussions being held currently regarding the NBN SAU. Many of our members of similar sizes to me don't have the time to fully engage in these discussions, and I have been fortunate to be able to bring their unique point of view to these policy forums and to the board.
I hope you agree it is important that the board be continued to be made up of people who represent this key sector of the community and are also willing to invest the time and energy to ensure the continued success of the association and will support my re-election to the board.
Nate Garr, Professional Member 
Greetings IAA Community – I would very much like to nominate for a returning Board Position with IAA. The governance and objectives the Board and the IAA team are collaborating on are fruitful and challenging endeavours. I look forward to further contribution on that front and bringing to bear the Content/Interconnection/Transport/IP background and expertise I have come to muster over the years.  
As an Amazon (IVS/Twitch) employee I can continue to bring some perspective on scale and the complexities of oversight and contract management. The IAA Team with Narelle Clark at the lead has proven to develop systems/process at a very high level and the execution is something I look forward to assisting with in my commitment to the Board and the IAA Team. 
Aftab Siddiqui, Professional Member 
I have been associated with Internet Society as the Senior Internet Technology Manager for last 5 years and leading the MANRS initiative globally. Prior to that I spent more than a decade in the service provider sector under various engineering and management roles. In last few years I have helped established various Internet Exchange Points in the APAC region and provided them with necessary technical and policy support.
The objectives of the Internet Association of Australia (IAA) such as promoting and supporting the Internet industry within Australia, establish links with organisations with similar footings and operate peering exchange services and related infrastructure, is directly in line with what I have been doing for many years.
On the policy side I've served as the Chair of Address Support Organisation – Address Council at ICANN representing the APAC numbers community at the forum, currently serving as the chair of Routing Security SIG (Special Internet Group) at APNIC and board member of APNOG/APRICOT. I have also served in various national and regional NOGs.
I believe that my experience working in not for profit organisation and having technical as well as policy experience from various IXP developments and policy forums will benefit the board. IAA has provided a well needed platform for the technical community and supported a healthy environment for constructive discussion and I strongly believe that IAA should continue to maintain a balanced and fair view, for which I will contribute my fresh perspective and help extend my expertise in the best possible manner. 
Nathan Brookfield, Professional Member 
After stepping down from the Internet Association of Australia Board in 2020, it has given me the time to rest and focus on business and personal responsibilities and gain the energy to come back fresh and help to contribute to the community with a vision to help further the association to better services and more training, advocacy and events that are designed to further the development and growth of our members whether by socially networking or through schemes and conferences promoted or run by the association directly.
We've all been through a tough few years with COVID with a change in work arrangements and have to work hard to keep our staff and customers engaged, the IAA is positioned to help us through the change back to the reality we all know and love. 
Voting is now open. Voting will close on Tuesday, 18 October 2022
Voting information has been emailed to the Voting Contacts. Please contact secretary@internet.asn.au if you have not received your email.
Join us for this year's AGM! With so much to celebrate, we decided that we would host a hybrid event so as many of you as possible could attend.
Date: Wednesday, 19 October 2022
Time: 4:00pm AWST / 7:00pm AEDT
Location: QV1, 250 St Georges Terrace, Perth BC 6000
Level Two, Theatrette or via Zoom.
Please be advised that the AGM will take place prior to the festivities of WA-IX's 25th Birthday Celebration, and if you would like to attend the birthday celebration event, you must register for this event separately from the AGM.
Join a community of like-minded individuals dedicated to making Australia's Internet better.
Enquire Now
1300 653 132