January's advocacy corner update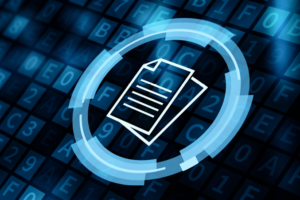 It's been all systems go from the beginning of this year on the public policy front! From consultations on policies and legislation affecting the telecommunications sphere such as NBN, USO and information sharing, to meetings with government and other industry stakeholders. In 2023, IAA will continue to represent our members and the general wellbeing of the Internet and Internet industry.
Completed Submissions
C647 NBN Co Access Transfer Code | Communications Alliance
Communications Alliance and the Working Committee have drafted an Industry Code regarding NBN Co Access Transfers. Among other changes, the Code will mandate provisioning customers with AVC IDs so they can be used when transferring NBN services. This is intended to stop non-authorised transfers. Our response expressed our overall support for the Code but made some recommendations to improve its clarity, as well as regarding the retention of personal information to better encourage best practice privacy measures.
Telecommunications Universal Obligation (Standard Telephone Service – Requirements and Circumstances) Determination 2022 | Department of Industry, Transport, Regional Development, Communications and the Arts
The Draft Determination pertains to the USO for the supply of a standard telephone service. In our submission, we noted our support for the USG over the USO given the contemporary technological landscape. However, in light of the USO continuing, we made recommendations to improve the clarity of the instrument so that customers will not be unreasonably denied service due to unclear legislation.
Telecommunications Legislation Amendment (Information Disclosure, National Interest and Other Measures) Bill 2022 | Senate Standing Committee on Environment and Communication
Among other changes, the Bill primarily seeks to remove the need for an 'imminent' threat to a person's life or health in order for information to be disclosed to law enforcement and emergency services agencies. To ensure sufficient oversight in light of this significant change, there will also be changes to record-keeping rules for telecommunications providers. In our submission, we noted that only a targeted consultation was conducted, despite the changes affecting all telecommunications providers. As such, we recommended greater engagement measures to be taken to ensure sufficient awareness raising and guidance for industry to implement the changes once legislated.
Open Submissions
Record Keeping Rule for fixed line superfast broadband networks | ACCC | 10 February 2023
ACCC is developing the RKR for NBN Co regarding its service quality and network performance.
Digital Platforms: Government consultation on ACCC's regulatory reform recommendations | Treasury | 15 February 2023
The Treasury is seeking views on the ACCC's recommendations for the regulation of Digital Platform Services as per the inquiry since 2020.
NBN Co SAU variation (November 2022) | NBN Co & ACCC | 17 February 2023
NBN Co have lodged their revised SAU variation with the ACCC following consultation regarding its previous SAU variation, which was withdrawn in July.
The SAU variation includes changes to product and pricing commitments, the framework for NBN Co's cost recovery, rules for how the ACCC assesses network expenditure and the service standards framework.