Add to your connectivity options by accessing a range of Cloud providers using your existing IX port. Cloud Connect uses advanced MPLS technology to offer you a dedicated link to your preferred Cloud provider through a trusted organisation.
This service also gives you the flexibility to scale your network capacity depending on your business needs to a higher speed with a stable latency across the country.
Cloud Connect has the potential to be a cost-effective solution that allows you to focus on your core business rather than being impeded by costly information technology constraints.
How does Cloud Connect work?
Cloud computing is a dense cluster of computers working together and sharing resources.
It works in an on-demand style offering a range of resources to suit your needs. Resources include compute, databases and storage, giving you access to a range of IT solutions to suit your business needs.
Service Details:
This service is available at speeds starting from 50Mbps with additional speed options ranging from 100Mbps to 500Mbps in 100Mbps increments on a month-to-month basis.
To access this service, members must have an active IX peering port of 10Gbps or higher.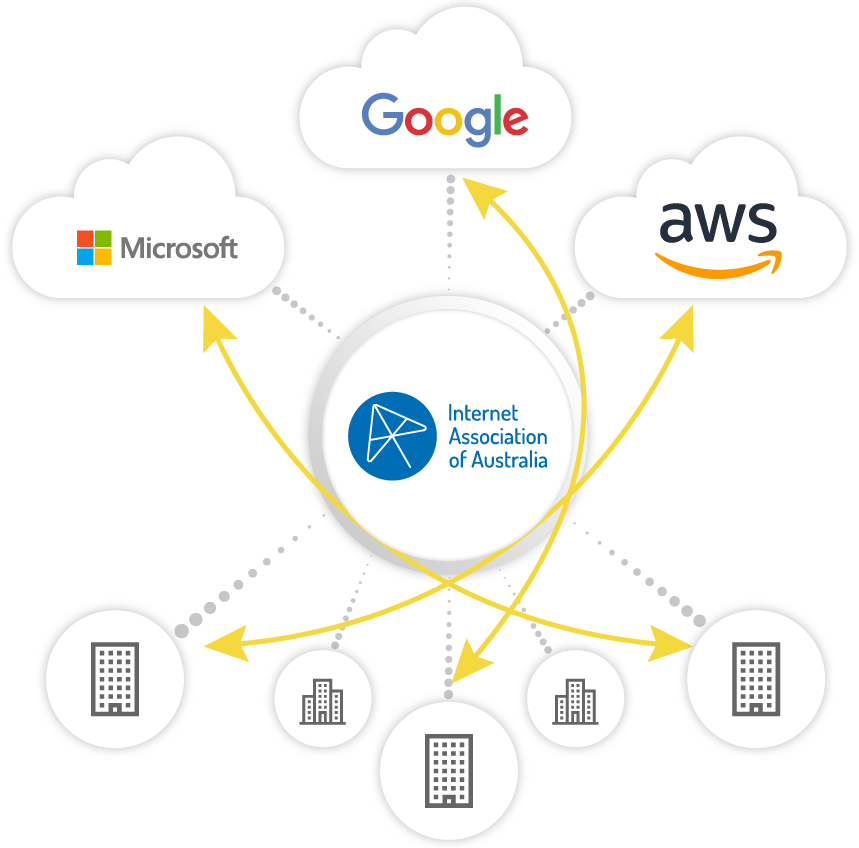 Providers

Proudly working with:
Want to Become a Provider Partner?
Partner with us to offer your Cloud services to our members.
Login
Become a Member