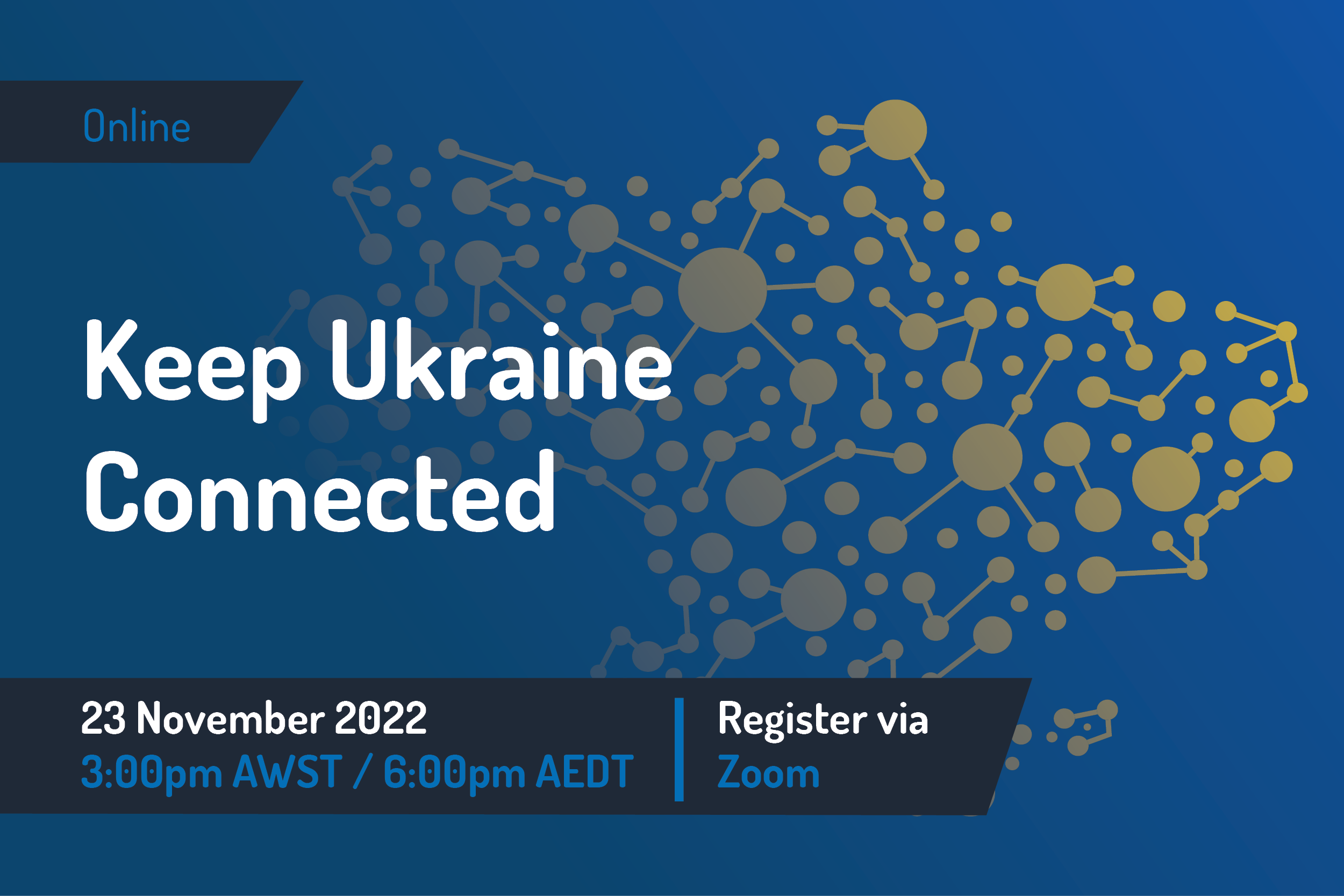 During this event, we heard from the incredible René Fichtmüller, as he shared his experience on building and operating a network in a war zone. We spent the hour learning about how the Keep Ukraine Connected task force came together, from planning and organising to delivering equipment. We took a technical deep dive to learn more about the infrastructure, how the task force mapped the backbone dataline, the supply and demand tool they're still using to determine the equipment needed to keep communications going, and so much more! 
Date: Wednesday, 23 November 2022
Time: 3:00pm AWST / 6:00pm AEDT
Location: Online via Zoom* 
*Members, please note that an email with your unique Zoom link will be emailed to you one day in advance and one hour prior to event start.
Moderator
Narelle Clark, IAA CEO
Narelle Clark is Chief Executive Officer of the Internet Association of Australia, a not-for-profit telecommunications carrier operating internet exchanges across Australia and New Zealand. Ms Clark has a broad technical and strategic view of Internet scale ICT delivery having been a user, builder, operator and researcher of Internet networks through her extensive career with major telecommunications companies, research agencies and consumer bodies, as well as a leadership and governance background in the not-for-profit sector. She is an Honorary Fellow with the University of Wollongong and holds a seat on the board of the Public Interest Registry which operates the .Org top-level domain. Ms Clark was also a Trustee of the global Internet Society from 2010 to 2016. 
Speaker
René Fichtmüller, Chairperson of Global NOG Alliance
Rene is not only an Aspirant Optician at Flexoptix, but also Chairman of the Board of the Global NOG Alliance. He has been in the Internet industry since 2015 and has an IXP background. When he's not representing Flexoptix around the world, he spends his time helping network operators get the most value from their regional groups. In 2022, he volunteered to drive a truckload of humanitarian supplies to Ukraine. This inspired him to create the Keep Ukraine Connected Taskforce along with his teammates in the Global NOG Alliance, which to date has collected and delivered more than a million dollars worth of network equipment and raised funds for the necessary tools to keep the Ukrainian Internet to keep running operation."