2013 WAIA Annual General Meeting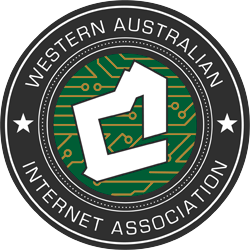 The WAIA AGM was held on Tuesday 24 September at The Hyatt in Perth. It was great to see so many of our members in person. Thank you to all who took the time to come down and participate.
The AGM included a special resolution to introduce changes to the Constitution. These were voted in unanimously by the members present. The changes will now be lodged with the Department of Commerce. You can read about the constitutional changes here.
Elections were held to fill three seats on the Executive Committee. With a significant number of postal votes, as well as the votes of those present, we are pleased to confirm the re-election of Professional representative Gavin Tweedie, the re-election of Corporate representation Pawel Mrugalski of Ciphertel, and welcome Mark Dignam of DC Two who is now elected to the Executive Committee.
A special thank you to the team from Perth Linux Users group (PLUG) who kindly streamed our meeting online, a first for WAIA. We hope that some of our members interstate and overseas were able to watch along.
If we weren't able to attend you can catch up on all the action here.