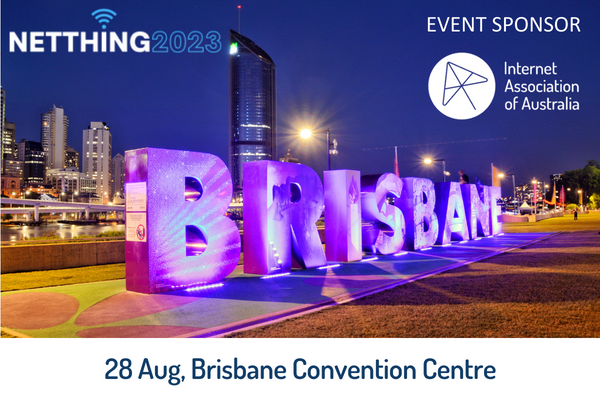 Venue: Brisbane Convention & Exhibition Centre
Date: 28 August 2023 from 8am – 7pm AEST
IAA is a proud sponsor of NetThing2023, Australia's Internet governance community forum. NetThing aims to provide a diverse and inclusive platform for the exploration of Australian technology policy issues, to mobilise Australians to collaborate on solutions, and to connect Australia to the regional and global Internet governance forums.
NetThing2023 will be held as a one-day hybrid event, in conjunction with the Asia Pacific regional Internet Governance Forum (APrIGF).
In addition to our sponsorship, our CEO Narelle Clark will be participating in a session to discuss 'Global Good Practice for the Internet of Things'.
We invite you to join us for a day of engaging speakers, interactive sessions and honest conversations on the issues that impact us all.
Find out more about this event and register to attend here: https://netthing.org.au/