Inaugural Systers Program – A Massive hit!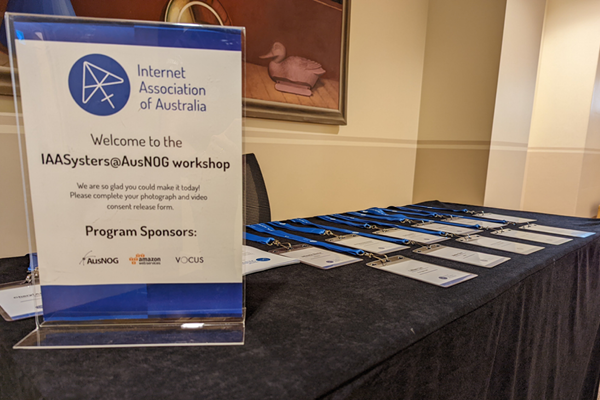 The IAASysters@AusNOG program finally took place! After being postponed twice last year, we were relieved that it happened in line with AusNOG this year as planned. The workshop was a full day of career planning, presentation and technical skills training delivered by prominent industry professionals. The vibe in the room was incredible, with participants actively engaging in all sessions and getting to know each other.   
The feedback from attendees has been excellent, with one participant reporting they took what they learned in the workshop and at the networking opportunities that came from AusNOG, they made new contacts and practised pitching themselves to strangers!   
We would like to take this opportunity to thank our sponsors once again. Thank you, AusNOG, Vocus and Amazon Web Services, for your contributions to this fantastic program and supporting our efforts in supporting women in the Internet industry. If you are interested in opportunities to sponsor this program or would like to nominate a participant, please email events@internet.asn.au for more information. We are currently evaluating the program and considering future options.