Convergent Events August Update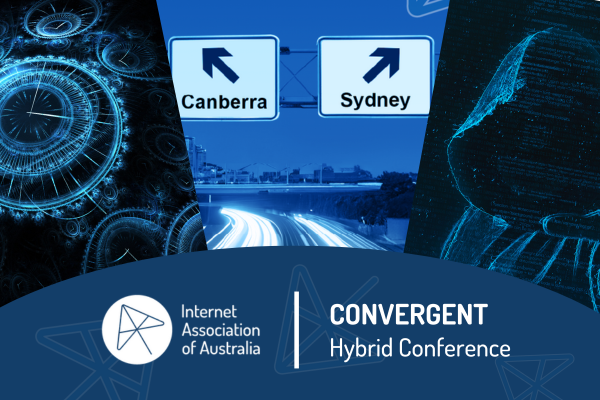 It's been another busy couple of months of IAA Convergent Events, both online and in-person. In June, Professor Darryl Veitch delivered an online encore of his popular Melbourne presentation, "Can I trust my clock? Why NTP is a fail." Darryl examined the Network Time Protocol, just how bad it can be and some new ways forward. If you would like another chance to see this fascinating talk, head to the IAA YouTube channel.
In July the RPKI/ROV Tutorials, in partnership with APNIC Academy, were back. This time we hosted in Canberra and Sydney, giving members the opportunity to receive free training (typically valued at $80), followed by the chance to network at our social events. Thanks to those who were able to join us!
Brisbane Convergent Event
Title: The human behind the hack
Date: Thursday, 12 October 2023
Time: 5.30pm – 9.00pm AEST
Venue: Alice Room, Cloudland, 641 Ann St, Fortitude Valley
For our next event we're heading to Brisbane. Dr David Lacey, Managing Director of IDCARE will be sharing his cybersecurity expertise with us, with advice on how to keep your data safe in today's tech dependent society. His presentation will begin at 6.00pm AEST, followed by a social event. Be sure to register at the IAA Member Portal now:
There'll be more IAA Convergent Conferences planned for online and an in-person event coming to Perth soon, so stay tuned!