Member Profile: Dave Mill & Inspire Net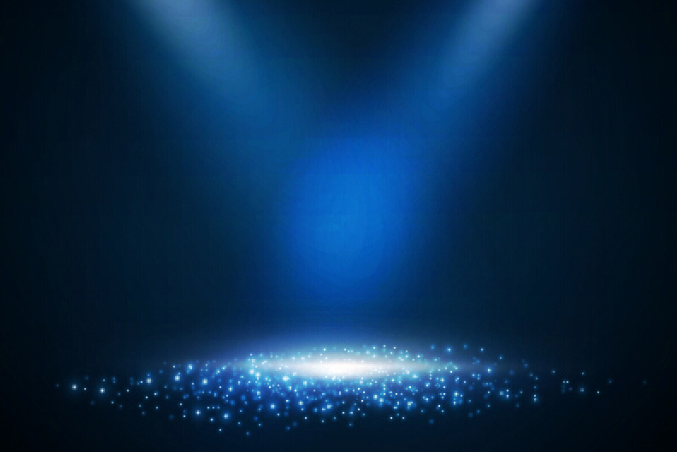 Dave Mill & Inspire Net: Across the Pond
In this era of rampant job-hopping, Inspire Net's Technical Specialist Dave Mill is a standout, having racked up 18 years of loyal service (and counting!). Proficient in everything from national security issues to 'fetching lunch', Dave has seen some huge and not-so-huge changes in the industry during his time at the Manawatu-based ISP.
When Dave started at Inspire in 2001, the main offering was a dial-up service, plus they had an agreement to resell Telecom's ADSL service.

"At this stage, NZ's incumbent Telecom had control over almost everything in the market," Dave says.
Since then, local loop unbundling has happened, and the separation of Telecom into the entities of Spark (retail and wholesale ISP and phone services) and Chorus (copper and fibre lines wholesaler), and then UFB (GPON fibre) has come along. During this time Inspire Net also laid thousands of kilometres of its own fibre.
Perhaps more fascinating is what hasn't changed…
"We still spend about the same on our connectivity to the world as we did back in 2001. It;s just that now it gives us many gigabits of connectivity when back in 2001 we bought about 1mbit," Dave explains.
Inspire Net was born in 1998 when CEO and founder, James Watts began charging $35 a month for a dial-up service, while Telecom was charging $279."I was fixing my dad's computer one night and on hold to Xtra for nearly four hours, and I said, 'Ah, scrap this, I'll do it myself.' So, I got some phone lines, a modem bank and a connection to the internet, and started selling it to all my neighbours."
This is true to form for the team at Inspire Net, who have built a reputation for mucking in, digging ditches and doing whatever it takes for their customers.
They take helping customers very seriously on their 12-strong help desk, and in 2016 received a 98 percent score from Consumer NZ, and 99 percent for customer service. The average was 50 percent.
As well as being Inspire's Network Specialist, Dave looks after their core network, their interconnects, and their own GPON network.

Importantly, he is also Treasurer at NZIX, helping to guide the organisation with responsibility for their financials, and Chair of The NZNOG Trust, which ensures that a NZNOG conference happens each year.
Wearing these various hats, Dave gets to participate in a wide range of industry discussion groups and conferences, where comparisons between the Australian and New Zealand markets are inevitably made.
"Consistently I hear how badly the NBN rollout has gone for Australia and how well UFB compares from over here," Dave says.

He puts this down to a fundamental difference in the implementation model – successive New Zealand governments have committed to always installing fibre to the premise – combined with the public popularity of the fibre rollout.

"Soon fibre to the premise will be in virtually all of NZ's urban areas – its almost complete now," Dave says.
Dave cites one of his career highlights as being awarded a 'Challenge Coin' from the NZ Police for his role in making OpenLI happen.
OpenLI is being written by the WAND Network Research Group at the University of Waikato. The primary aim is to meet the requirements of New Zealand's TICSA legislation. The work is being funded by a group of NZ services providers who came together in response to an email by Dave Mill to the NZNOG mail list.
"I really enjoy the way my work allows me to get really involved in the internet community with organisations like NZNOG, NZIX, and OpenLI," he says.
Dave has a fairly simple philosophy to account for his career achievements to date, "I worked hard, found areas of work I enjoyed and made them my responsibility," he explains.
The future for Dave and Inspire Net looks bright: Dave has a second child on the way and Inspire also has a new baby, having been recently awarded government funding roll out RBI2 – Rural Broadband Initiative 2.

"This is getting broadband to the rural and remote parts of NZ which is something Inspire prides itself on," Dave explains.
Read more about Inspire Net and CEO James Watts here
We asked Dave Mill our usual Q&A…
Did you plan a career in IT/telecommunications? Is this the career you saw yourself having?
By the end of school I had basically decided IT was for me after realising the being a pilot or architect wasn't for me. And from the early days was very interested in the internet and wanted to be involved in some shape or form.
If you could give your past self some advice, what would it be?
Be nice to everyone if possible. You never know when you'll need their assistance or where they will end up.
iOS or Android?
iOS
What is your favourite technology news source and why?
I actually get most of my tech news from social media nowadays – so Facebook and maybe a bit of Reddit.
What are you most excited about when you think about technology innovations and the future?
The end of traditional broadcast TV and traditional landlines and being replaced with internet streaming and VOIP.
What is the first games console you owned, and favourite game on it?
I didn't own an early console so my first was a Wii and my favourite would be Wii Bowling.
What would you like to see happen in the industry over the next 10 years?
Simpler ways for the technically challenged to use streaming TV services. More of the global big names embracing the AU/NZ markets.
What is your favourite way to unwind from technology?
I recently started smallbore rifle target shooting and find it an amazing switch off – I can't think of anything work related when lying on the mound with a rifle concentrating on the task at hand.