IAASysters 2023 are going for Gold this September!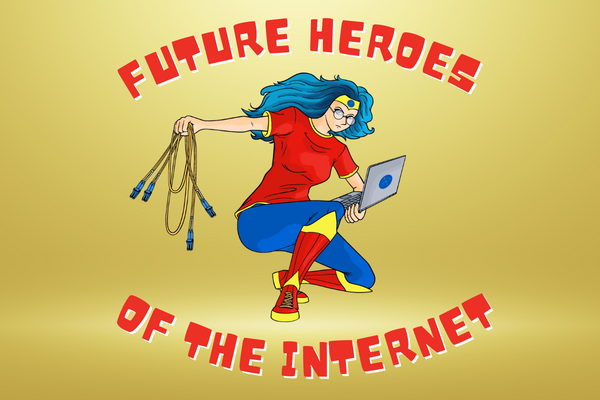 September's IAASysters will be heading to the Gold Coast. Our third year will be hosted at the Sea World Conference Centre and is set to be our best yet!
We had a record intake of applications this year. Our selection panel had their work cut out for them finalising the 10 successful IAASysters and were incredibly impressed with the quality of all applicants. We would like to thank all that applied and encourage those who missed out to try again in 2024. If you've not heard of our IAASysters program before or just want to know more, be sure to head to the IAA YouTube Channel to check out short video.
To those who were selected, we extend a warm hello and congratulations! We are fortunate to have IAASysters joining us from all across the continent as well as two talented young women joining us from the Solomon Islands via Netcraft.
The sponsored IAASysters will have access to:
Ticket to attend the IAASysters Workshop (6 September 2023)
Ticket to the AusNOG Conference (7-8 September 2023)
Economy airfares to Gold Coast and accommodation
One-year complimentary Professional Membership to IAA
You may of seen on our socials that since our last newsletter we have locked in three wonderful guest speakers who we know will provide our IAASysters with a wealth of insights, inspiration and industry knowledge to take their careers to the next level. Our guest speakers for 2023 includes, Cheryl Alderman who specialises in leadership, communication and career development and is passionate about empowering women in the workplace. Also on the program this year is Sally Foley-Lewis. Sally's highly interactive session will help our delegates learn how to present with confidence, manage nerves and respond to questions. Finally we are pleased to announce our third guest speaker is Jill McKay. Supporting working women through advocacy, legal advice and education, Jill will be speaking to our IAASysters on how to navigate the Internet industry. We can't wait to see the impact these speakers will have on our 'Future Heroes of the Internet'.
Finally, we can't host such an amazing three day program without the generous support of our sponsors. Once again we take this opportunity to thank this year's Sponsors including:

If you would like to support the next generation of women in the Internet industry, it's not too late to be a part of the IAASysters program. Head over to the IAASysters page on our website to find out how to sponsor!