IAA Policy Workshop: The Assistance & Access Act – What is it and how could it be improved?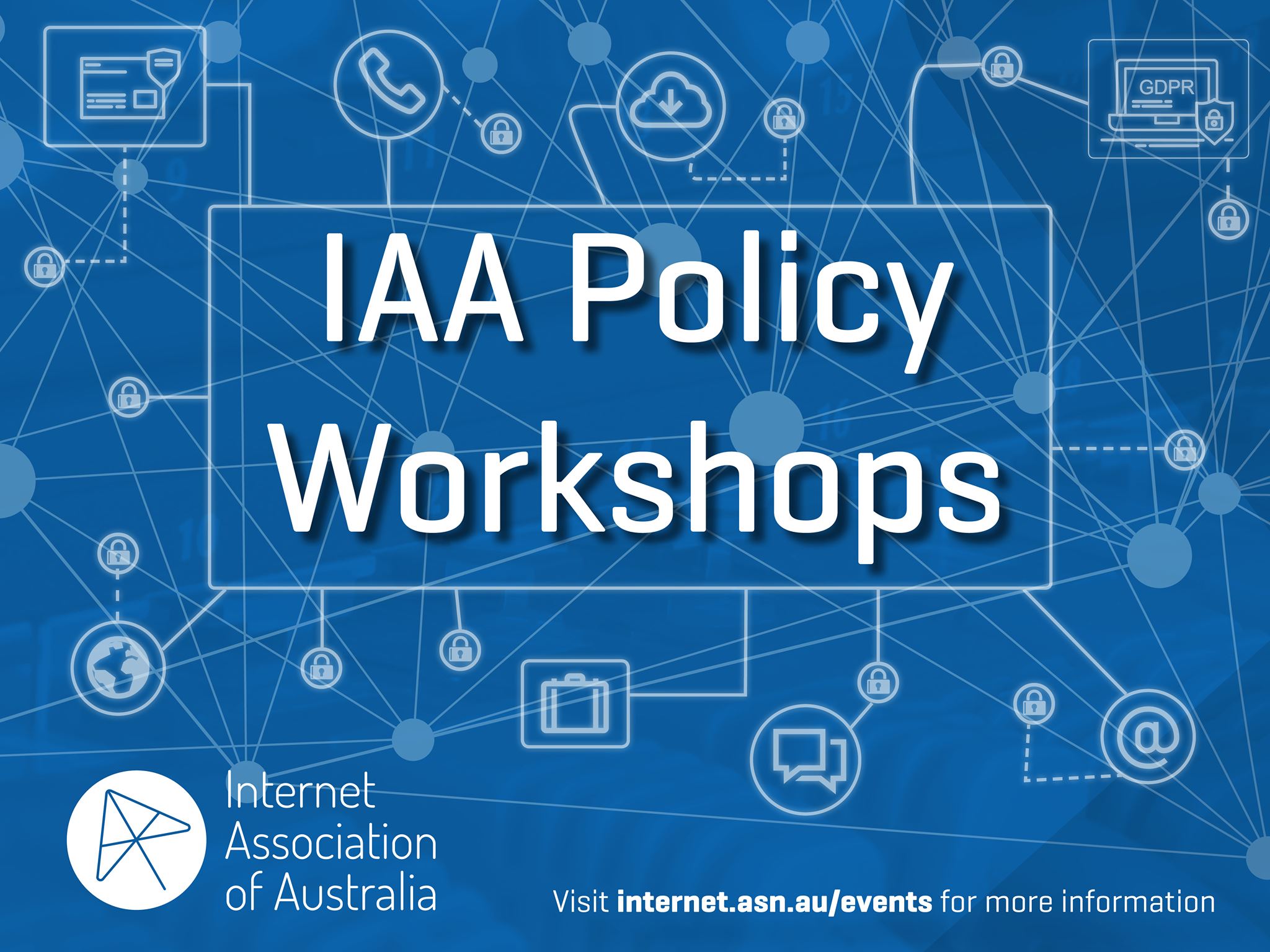 At our recent AGM, IAA announced our plan to run a series of policy workshops designed to be both informative to help members with regulatory compliance, but also to gauge member viewpoints on improvements to regulation as a basis for policy advocacy.
The Internet Association of Australia is therefore pleased to announce we have secured Narelle Clark of Pavonis Consulting to facilitate this first session on the Assistance and Access Act.
Narelle is well known to members as a data comms engineer with a serious policy bent, having worked in AARNet in its early days, Optus, CSIRO, the Internet Society and ACCAN,
At the end of 2018, the Australian Federal Parliament passed the controversial Assistance and Access Act. A bill with the potential for far reaching impact on the operations of Australian tech companies, it compels them – in secret – to grant access to anything from a memory register in a smart device through to deep software changes and secretive interception of encrypted communications.
This workshop will overview the responsibilities tech companies have for compliance with this legislation and host a discussion with the Independent National Security Legislation Monitor (INSLM), Dr James Renwick CSC SC, as part of his formal review of the legislation.
Date: Tuesday 22nd October
Time: 2.00pm – 5.00pm
Venue: Ordnance Board room, 15/68 Pitt Street, Sydney
Registrations: Via the Members Portal 
About the review
On 26 March 2019 the Chair of the Parliamentary Joint Committee on Intelligence and Security (PJCIS), Mr Andrew Hastie MP, referred to the INSLM: "A review of the operation, effectiveness and implications of amendments made by the Telecommunication and Other Legislation Amendment (Assistance and Access) Act 2018″. This review and report are due by 1 March 2020.
The INSLM independently reviews the operation, effectiveness and implications of national security and counter-terrorism laws; and considers whether the laws contain appropriate protections for individual rights, remain proportionate to terrorism or national security threats, and remain necessary.

Dr James Renwick CSC SC, Independent National Security Legislation Monitor
Dr James Renwick is a practising barrister with a general commercial and public law firm. With over 30 years of legal experience and with a strong academic qualifications, James has particular interests in appellate, national security and inquiry work. He practices throughout Australia
Narelle Clark, Pavonis Consulting
Narelle is a data communications and internet specialist and has many years' experience working with major telcos, research agencies and consumer bodies. Narelle has deep expertise in internet and telecommunications technology and policy from both the strategic and hands-on perspectives and sits on a range of in-depth technology policy boards and working groups
This session will be conducted in memory of Kellie Ireland, whose drive and passion for these topics will remain with us in perpetuity.