IAA Convergent Online Event November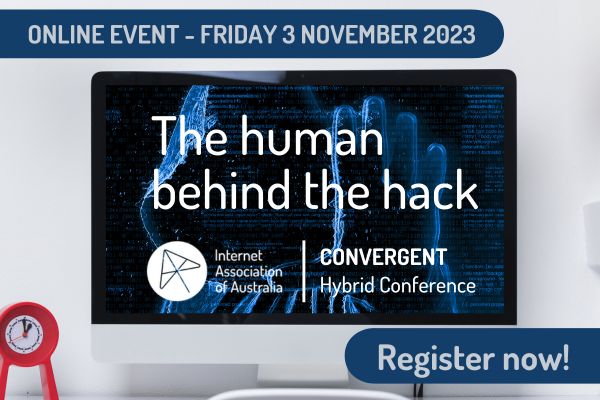 The human behind the hack
Date: Friday, 3 November 2023
Time: 9:00am AWST | 11:00am AEST | 12:00pm AEDT
Location: Via Zoom
Don't miss your second chance to to see this IAA Convergent Presentation. Dr David Lacey, Managing Director of IDCARE, will share his expertise on cybersecurity, providing advice on data privacy, breaches and how we can all better protect our data.
Dr Lacey recently gave this eye-opening presentation at an IAA Convergent Event in Brisbane where we learned of his phenomenal work helping people who have been scammed and also in education and building the evidence base to prevent scams. 
This online event is open to both IAA Members and Non-members.