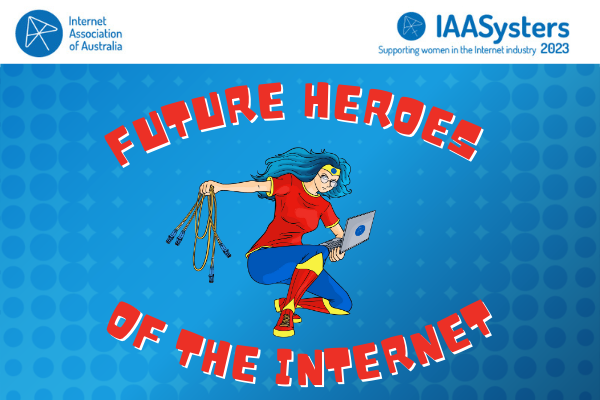 Planning for IAASysters 2023 is well underway! We're excited by the program we have in store. This year's theme 'Future Heroes of the Internet' has been chosen to celebrate all the super women we have in our industry. We're also proud to announce that this year's conference will be held at Sea World  Resort on the Gold Coast. If you've not heard of our Systers program before or just want to know more be sure to check our short video.
The successful participants were selected from a record number of strong applications. The sponsored attendees will enjoy:
Ticket to attend the IAASysters Workshop (6 September 2023)
Ticket to the AusNOG Conference (7-8 September 2023)
Economy airfares to Gold Coast and accommodation
One-year complimentary Professional Membership to IAA (subject to board approval)
We could not host such an amazing three-day program  without the generous support of our sponsors. We like to thank this year's Sponsors including:

If you would like to support the next generation of women in the Internet industry, it's not too late to be a part of the Systers program. Head over to the Systers page on our website to find out how to sponsor!