Member Profile: Sofia Silva Berenguer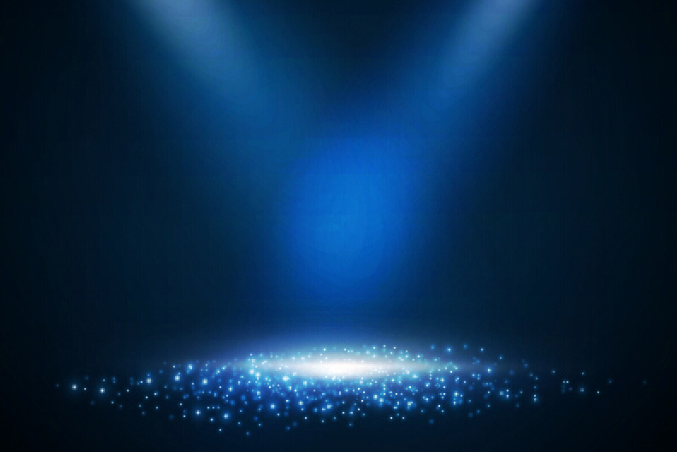 Sofia Silva Berenguer: Just Do It
Described by one of her peers as "one of the brightest classmates I have ever met", telematics engineer Sofia Silva Berenguer is an intrepid traveller, Shaolin Kung Fu practitioner and self-confessed 'hackathonholic'.
Currently based in Brisbane as a Product Manager at APNIC, Sofia manages the Information Services Product Family.
"APNIC is one of the key Internet support organisations in the world, we strive to understand what challenges our members and stakeholders face in building and managing a global, open, stable and secure Internet," Sofia says.
Taking on this role a year ago was a distinct turning point in Sofia's career, having been hired as a Data Scientist with a technical background.
"I look back and I can't believe how much I've learnt. What I love the most is how all the new skills I've been learning not just apply to my work but thy also apply to life in general: active listening, empathising, understanding people's needs and pain points. Being a Product Manager has showed me a whole new world," Sofia says.
Skilled in Internet infrastructure, Internet routing, Statistical Data Analysis, Python, Bash, Databases, and DNS, with a Masters in Telematics Engineering, Sofia is not short on the hard skills either.
Originally hailing from Uruguay, Sofia's love of travel has taken her to 50 countries and counting, including a month of kung fu training at a Shaolin temple in Henan, China.
From a young age, Sofia was always keen to learn new skills and even now describes herself as having a "never ending hunger for development".
"My father introduced me to computers when I was very young and I always knew I wanted to study something related to those magical machines, but I wasn't sure about exactly what. When I was about to go to university, I heard about Telematics and I loved the idea," Sofia explains.
As part of her degree requirements, Sofia completed an internship in networking at IBM.
"An unpaid internship became a paid one and then a formal contract, but after more than 2 years with IBM I saw an opportunity at LACNIC to join my first Regional Internet Registry (RIR)".
Sofia had just graduated as a Telematics Engineer when she applied for a Hostmaster & Policy Officer role at LACNIC.
"An engineering degree was not required for this role, but deep inside I knew I didn't really know how the Internet actually worked and I thought this was a good way of learning more about it," she explains.
"Making sure the Policy Development Process was followed to create the policies that rule how LACNIC manages INRs, helped me understand how the network of networks is governed in an open, transparent and bottom-up fashion," she says.
Despite all this learning, after more than a year, Sofia was keen for a bigger challenge and landed the role of Networks and Security Engineer, being responsible for the security policy for LACNIC's local infrastructure, finally going on to become a Senior Security, Stability and Resilience Engineer.
Wanting to expand her horizons further, by the end of 2014 Sofia accepted a scholarship to do a Research Masters degree in Telematics Engineering at Carlos III University of Madrid and moved to Spain a few months later.
"Doing this Masters degree gave me the opportunity to learn about a solid research methodology, apart from gaining a lot of technical knowledge, and the fact that my final thesis was about Autonomous System level interconnection opened up the opportunity for me to go back to the RIR world: in January 2017 I joined APNIC as a Data Scientist"
For Sofia, giving back in any way she can is also important. She found a volunteer role at the Children's Hospital Foundation extremely rewarding.
"I was in the role of 'games on the side of the bed', walking through the rooms, asking the children in the hospital if they wanted to play. A wonderful experience that gave me the opportunity to have fun while feeling the satisfaction of helping children to distract themselves for a while from the suffering they are going through," she says.
And on the topic of changing one's life for the better, Sofia has some advice…

"Some time ago I learned that New Year's resolutions do not really work. If you are really convinced that there is something in your life that you want to change, you do not need to wait until January 1st (or until Monday). If you are really convinced that there is something in your life that you want to change, just do it! Now! It does not matter if it's Wednesday, or Christmas, or midnight, just do it!"
We ask Sofia Silva Berenguer the IAA Q&A…
Did you plan a career in IT/telecommunications? Is this the career you saw yourself having?
I did plan a career in IT but I never thought I would end up where I am.
If you could give your past self some advice, what would it be?
Don't try to be perfect and don't be too hard on yourself. Life is much more enjoyable when you accept your vulnerabilities and see them as an opportunity to challenge and improve yourself, rather than as a disadvantage you are condemned to live with.
iOS or Android?
Android! A few years ago I had a faulty Android and one of my sisters lent me an iPhone while my Android was being repaired and I just couldn't get my head around it.
What is your favourite technology news source and why?
Word of mouth! I'm not very proactive in reading news. I trust that if there is something big happening, some colleague will mention it and then I'll probably go read some more about it.
What are you most excited about when you think about technology innovations and the future?
I've seen huge changes happening in my life time. I got my first GSM phone when I was 15 years old. It wasn't common that people had cell phones before that. And nowadays we have small computers with us all the time, that make it really easy to communicate and get access to huge amounts of information. So I think anything is possible and that amazes me!!
As a citizen of the world, who is living literally on the other side of the world from where I was born and who has friends all over the globe, I get very excited about improvements in transport that make the world feel smaller. The invention I'm really looking forward to is tele-transportation!
What is the first games console you owned, and favourite game on it?
When I was a kid, my father had a Sinclair ZX81 and I programmed a hangman game copying the code from a programming magazine. I didn't actually own the ZX81 and it doesn't really count as a games console, so I guess the right answer would be a Family Game, the Latin American version of the Japanese Famicom, and my favourite game was Frogger.
What would you like to see happen in the industry over the next 10 years?
In the next 10 years I would like to see the Internet open and accessible to anyone, serving as a platform for people to be closer to each other, shortening distances, closing gaps and offering equal opportunities to anyone, regardless of gender, culture, age or religion.
What is your favourite way to unwind from technology?
Every now and then I do 24 hours of digital detox: I do outdoor activities, I read traditional paper books, I paint and I use a pen and paper to write.
———
You can read more from Sofia on the APNIC blog
Or her personal blog (in Spanish)