WAIA now has a new President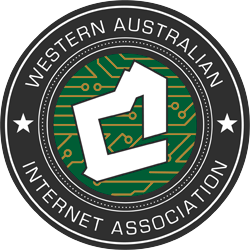 The Western Australian Internet Association (WAIA) has appointed a new President, Pawel Mrugalski, following Richard Keeves' decision to step down at the February Executive Committee meeting.
Pawel has been involved with WAIA for the past three years on the Executive Committee and was recently appointed Secretary at the 2013 AGM. During a short but busy term as Secretary, Pawel has been involved in the expansion of the IX Australia network assisting Joe Wooller. Gavin Tweedie has now been appointed Secretary and will be supported by Pawel due to his involvement in a number of ongoing projects.
"Richard's hard work and support of WAIA has been extremely valuable," said Pawel. "We are pleased that Richard will continue to lend his expertise on the Executive as a Committee Member."
"Throughout his term as President, Richard has helped WAIA go from strength to strength. Seeing the great milestones and achievements of our team in the expansion of IX Australia, the opening of WAIA's Storeroom 2 facility, as well as celebrating WAIA's sixteenth birthday. We will continue to see the results of Richard's work as projects in development are prepared for launch."
"I am very excited about my new role as President of WAIA," said Pawel. "I appreciate the support the Executive Committee have shown me and I hope to have a pivotal role in helping both WAIA and IX Australia to continue to grow, providing the services our members need."
After Richard stepped down from his role of President of WAIA, Richard Keeves explained he thought it was time for WAIA to have new senior leadership.
"With the successful national growth of IX Australia, I thought now was the ideal time for a new person to take over as President," he said. "The national network of peering exchanges now established by WAIA under the IX Australia brand are a great benefit to Internet companies and their customers across Australia. Running this infrastructure for our members is becoming the key focus for WAIA. It's a very technical area, and in reality my interests lie elsewhere… my expertise and focus is far more in digital strategy, digital marketing and online business. I recognised it was best for someone more technically-focused to take on the leadership role of WAIA."
"It was pleasing that my nomination of Pawel Mrugalski to take over from me as President of WAIA was supported unanimously by the other members of the WAIA Executive, and I sincerely wish Pawel well with his new position."
"I was President of WAIA from 2004 to 2008, and more recently from September 2012 to February 2014. I think I've served WAIA well both as President and on the Executive for 10 years. I intend to stay on the Executive for the moment and to continue to contribute to WAIA's growth and development, but just not in the role of President."
As a member driven association Pawel is looking forward to getting to know the membership. If you would like to speak to Pawel he can be contacted on pawel@waia.asn.au or 1300 653 132.